Our Premium Tripod Head is an extremely versatile camera mount that essentially lets you position your camera at any angle you want.
You can use the mount on top of a tripod, attach it to other devices like a dolly, or just use it right on the ground.
Due to the constant friction in the joints of the tripod mount, you can move your camera around freely without the need of constantly adjusting and loosening knobs.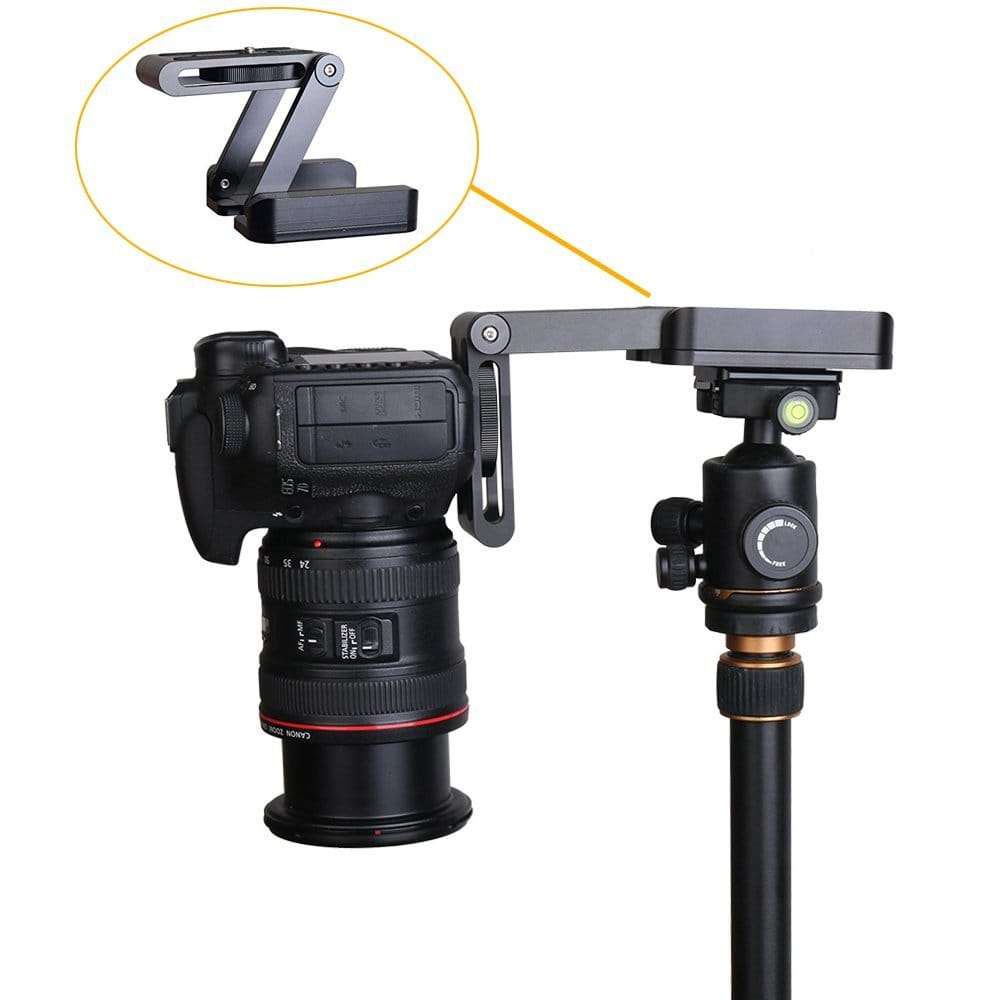 Features:
Easily find the angle that you need, even while shooting!
Can work with any tripod, slide rail and stabilizer for camera and camcorder.
More stable, Lightweight and flexible.
Mounting Options: 1/4" on top and 1/4" 3/8" on bottom
Standard Load-bearing: 3kg/6.6 lbs.
Material: Aluminum, Carbon Fiber
Open Size: 9 x 9 x 9.5cm / 3.5 x 3.5 x 3.7in
Folded Size: 9 x 9 x 2.15cm / 3.5 x 3.5 x 0.85in
Item Weight: 382g / 13.5oz
Compatible with: All (Universal)
Package Includes: 1 x Tripod Head